http://lady-silver.blogspot.com/search/label/Beauty
October 19, 2007
beauty
review: my lip stuff lip balm
My Lip Stuff (MLS) lip balm is very popular in the beauty forums and these lip balms are only available through spree. That's the minus point but that doesn't stop this brand from being high demand by beauty lovers.

Besides being a skin, earth and animal friendly product, it is also available in over 400 flavors, which is nearly a limitless choice and this really excite me! I don't deny that I always have the difficulty in choosing the flavors I want to order each time but I do enjoy this process and I almost have the urge to order 20 blams at a go.

These delicious lip balms smells really heavenly, I always feel hungry when I use the balm. But I must really admit MLS balm is an all-rounded balm! It moisturizes my lips very well and I do like the fact that it doesn't leave any waxy feeling behind.

My lip feel soft after prolonged use and the best thing is they are really affordable! 1 lip balm only cost less than $5 inclusive of shipping. This is something I would highly recommend!

More information can be found via their website: http://www.mylipstuff.com/

Rating: 9.5/10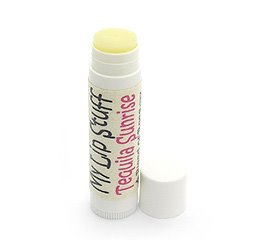 Labels: Beauty