EVERYTHING YOU EVER WANTED TO KNOW ABOUT MY LIP STUFF
(& then some)...
the mission:
My Lip Stuff's ultimate mission is to end the suffering of people with chapped lips all across the land. In the process, we strive to end animal testing and save the environment with chemical-free natural products!

Is this a tall order? Absolutely. But we are dedicated- and are willing to start small. If we all do our part our combined efforts will make a big impact on the future of the planet, & just maybe we'll find a cure for something-- even if it is just chapped lips!

My Lip Stuff's products are NEVER tested on animals & contain natural (from the earth) ingredients that are skin loving. Our products do NOT contain any harsh ingredients- and NEVER contain petroleum or mineral oil! We also do what we can by using recycled (and recyclable) materials whenever possible, and even using "green power" (power from renewable resources such as wind, water, or landfill gases-instead of oil). We also Drive a Hybrid, and use only fluorescent lighting (no incandescent bulbs here!).
In the end, We strive to create a natural product made from only the highest quality ingredients, with the least amount of impact on the environment and its inhabitants, for the lowest possible price.


the story:
My Lip Stuff began many years ago, back in 1999 as a hobby. My name is Brea, I'm the creator of My Lip Stuff (feel free to call me the lip balm goddess, lippy lord, or your royal Breaness works too). I decided to make my own lip balms after watching an episode of Martha Stewart about hand made lotions and toiletries. Being a Vegan, I knew 'natural' was the product for me, so I began to research natural butters and oils to find the perfect ingredients for the perfect lip balm. After many many many many many (did I say many?) recipes, I finally came up with a recipe that I fell in love with and "My Lip Stuff" was born. It started with just personal use (a lip balm addict from birth with a nasty tube a week (at least) habit), and eventually moved onto Birthday and Christmas gifts. By 2000, friends and family were loving "My Lip Stuff" and it was turning into a mini word of mouth business.
In 2001, I was in the beginning of a very difficult 'bed rest only' pregnancy and was unable to work (I was formerly a foreign and english languages teacher). As I lay there, I thought about developing My Lip Stuff into more than just a small business with only lip products, and into a full fledged business with many different bath and body products. In June of 2001, the unexpected happened, and I became VERY ill. The doctors had no choice but to deliver the baby by emergency c-section. So after only 5 months of pregnancy, I gave birth to a 1 pound 1 ounce premature little boy. 4 long months in the hospital by my sons side gave me A LOT of time to develop My Lip Stuff into My Lip Stuff & Other Stuff! I quickly realized that life would never be the same, and that working a "normal" 9-5 job like most people do, would be impossible for this single parent with a special needs child. My Lip Stuff needed to be developed into a fully functional business and online store to support myself and my disabled child, so the My Lip Stuff & Other Stuff online store was offically open for business!
Fast forward another 11+ years and I am still a single parent, working around the clock (seriously, who needs sleep!) to bring you My Lip Stuff and Other Stuff. I also find the time to homeschool my Autistic/special needs child (who is also addicted to My Lip Stuff!). My Lip Stuff continues to be a thriving online store, with a 1000 sq ft "factory" where the magic happens! Our mission is still the same: to create products that are skin, earth, and animal friendly. We stuck to our roots and still handmake all our products in very small batches to ensure freshness. The end result is plain and simple- My Lip Stuff is serious lip care with a fun flair, for the kid (albeit the responsible kid) in all of us.



the responsibility:
Please remember to support companies that care about the environment, the animals, and the future of the planet for our children.




Here are some of the companies that we support:

PEOPLE FOR THE ETHICAL TREATMENT OF ANIMALS = PETA.org

THE COALITION FOR CONSUMER INFORMATION ON COSMETICS = LeapingBunny.org
The coalition is made up of several different companies that we also support:
ANIMAL PROTECTION INSTITUTE = API4animals.org
THE HUMANE SOCIETY OF THE UNITED STATES = HSUS.org
AMERICAN HUMANE = AmericanHumane.org
THE AMERICAN ANTI-VIVISECTION SOCIETY = AAVS.org

MERCY FOR ANIMALS = MercyForAnimals.org





Also please do your part to help by recycling and buying products that are made from recycled materials whenever possible. Most communities have a curb side recycling program for easy recycling that is either free or very low cost.
If by chance your local community does not offer recycling at all- be creative & reuse your tubes! Turn recycling into an arts and crafts project!

IDEAS to RE-USE & RECYCLE your Lip Balm Tubes:
*Make a pen holder! Lip balm tubes glued together side by side (standing tubes- caps removed) make great pen holders! You can glue the sides of the tubes together-- or glue the tubes to a small board at the bottom only and you can slip your mail or other envelopes in between the tubes- and hold your pens all at the same time! Or skip the pens and add a flower in each to make a beautiful little garden.
*Make a sewing kit! Fill the empty tube with a sewing needle & a safety pin wrapped in thread. Replace cap. Next time your hem falls or your button falls off you'll have the kit to fix it! Not into sewing? Then just store safety pins for a quick fix!
*Secret pill box! Use an empty tube to take a few aspirins with you the next time you go out. Makes a convenient small container that is easy to carry.
*Jewelry Holder for travel! If you have a few pairs of small stud earrings and don't know where to pack them without losing them- try an empty lip balm tube! Perfect safe way to carry small earrings or flexible bracelets/necklaces.
*Perfume refresher! Don't have a travel size perfume? Soak a cotton ball in your favorite perfume (or essential oil) and stuff inside an empty lip balm tube. When you need a refresher, just remove the cotton ball and swipe on! Also great for tossing in a drawer for freshness, or even coat pockets when they are stored for the summer.
*Make your own crayons, lip balm, whatever! Have a bunch of 1/2 used or broken stuff laying around? Take all your 1/2 used lip balms- melt them for a minute in the micro- and pour into an empty tube. Let that layer harder and redo with another flavor- for a layered mixed mystery of lip balm flavors! You can also melt down crayons and pour into an old lip balm tube. Once hardened you can roll up the tube and use it as a big crayon!
*Salt & Pepper! Pour a little salt and pepper into clean empty tubes and toss in your bag for a little salt and pepper at work or whenever you are on the go eating!
The possibilities are endless!





Most communities also offer "green power" available from your local power company. Please contact your local community companies for all the information.






& help cure Autism by supporting local or national Autism programs or any no-animal testing disabilities charity such as EasterSeals.org






Thanks for all your support.


My Lip Stuff Natural Lip Balms
shop online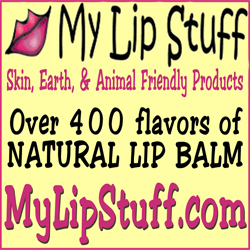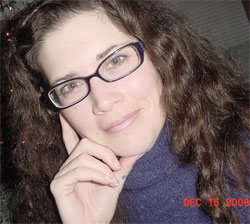 Brea, My Lip Stuff creator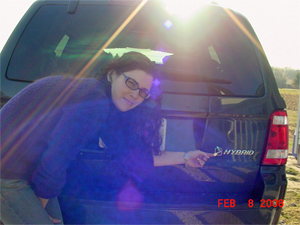 My Gift to myself, and the planet!