My Lip Stuff Natural Lip Balms
PERSONALIZED LABEL LIP BALM, CUSTOM LABEL LIP BALM, PRIVATE LABEL LIP BALM, PROMOTIONAL LIP BALM:
Whatever you call it- we can do it!
My Lip Stuff can be personalized or customized for the perfect gift and/or promotional tool. We have a designer in house that can create the perfect label for you using your logo or image or our images. We will work with you to create the label that is perfect for your needs. My Lip Stuff personalized lip balm, custom label lip balm, & private label lip balms are perfect for birthdays, holidays, wedding favors, party favors, baby showers, bridal showers, bachelorette parties, gifts, easter baskets, halloween treats, stocking stuffers, advertising & promotional items for your business, & oh so much more! The lip balm label choices are limitless!
Contact My Lip Stuff today with your ideas- or check out some of the labels we have already created.
We refer to 2 different types of labels, which are priced differently:
1.
PERSONALIZED
A
PERSONALIZED
label is a very basic label. It is simply a very slight change to our regular label.
For personalized lip balm labels you can add a name to the top of the label to read for example:
"Brea's Lip Stuff" (instead of My Lip Stuff), 1 small line of text, or even a wedding name and date.
Click here (or scroll down the page) for a few examples of PERSONALIZED labels.
2.
CUSTOMIZED
A
customized
label is pretty much anything else. Any color changes, logos, images, etc... All fall under the category of custom labels.
So if you need a complete label redesign, custom background, or logo background, or private label lip balm,
the "custom label lip balm" is the choice for you.
Take a look at few **examples of some of the custom labels we have created.
This is just a sampling, as we have created hundreds of custom label lip balm....
**Labels shown are not actual size or quality. They have been reduced in size and quality for faster loading!
Click on the link to the type of label you are looking for (or scroll down the page):
Private Label & Business Promo Lip Balm
Wedding Label Lip Balm
Baby Shower Lip Balm
Bridal Shower & Bridesmaid Luncheon Lip Balm Favors
Bachelorette Parties
Birthday Party Lip Balm
Parties, Events, Anniversaries, & Special Occassions
Camp, Clubs, & Events
Holidays
~~~~~~~~~~~~~~~~~~~~~~~~~~~~~~~~~~~~~~~~~~~~~~~~~~~~~~~~~~~~~~~~~~~~~~~




These labels are just a FEW EXAMPLES
of designs we have created for past customers
WE CAN DESIGN ANYTHING YOU WOULD LIKE
(you are not limited to these labels).
Please contact My Lip Stuff
with your label requirements
& we will work up designs just for you.



A few examples of personalized lip balm labels: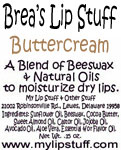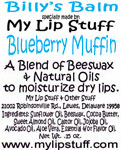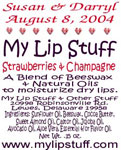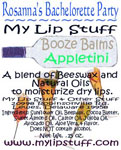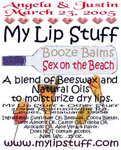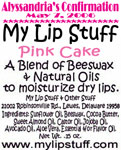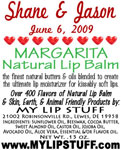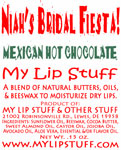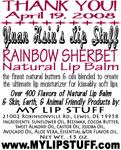 ~~~~~~~~~~~~~~~~~~~~~~~~~~~~~


Various Custom Labels:

Private Label & Business Promo labels: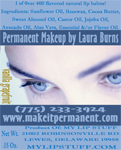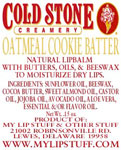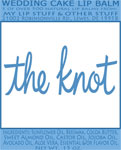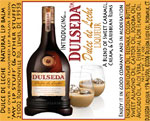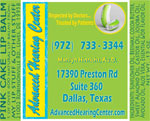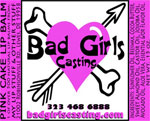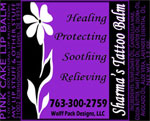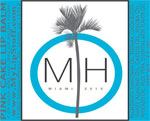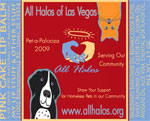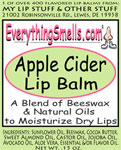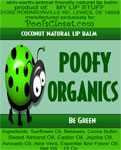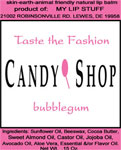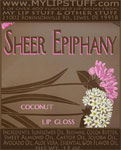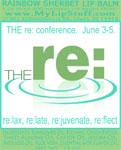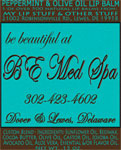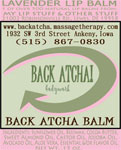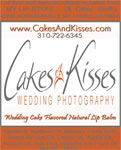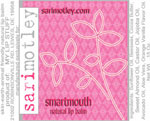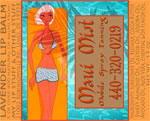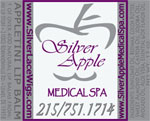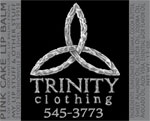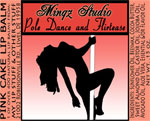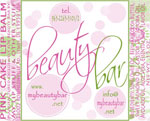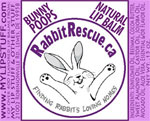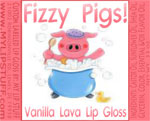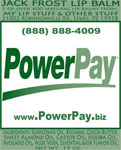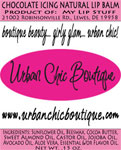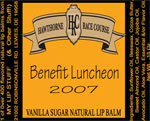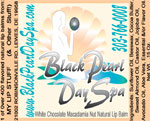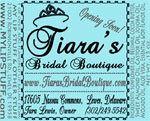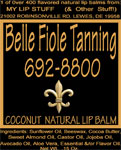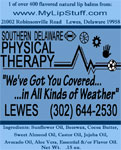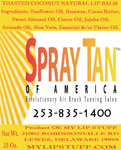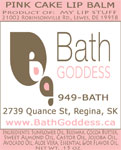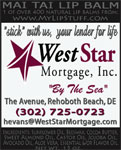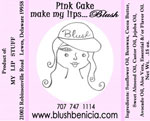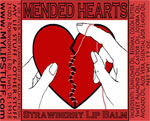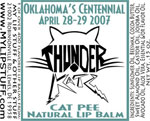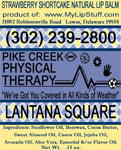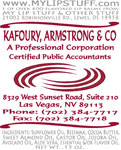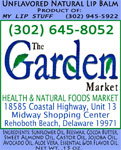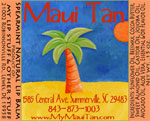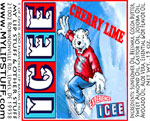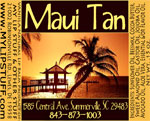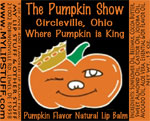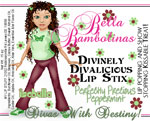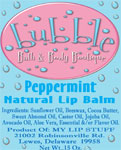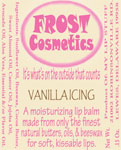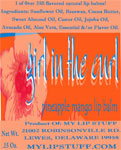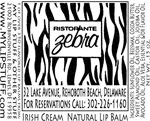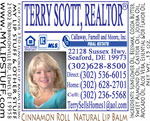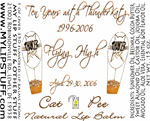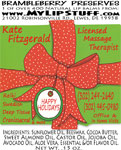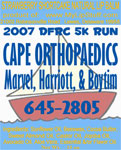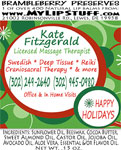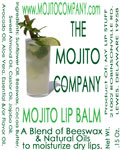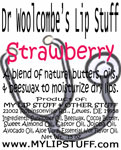 Wedding labels: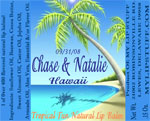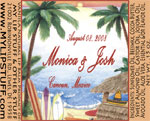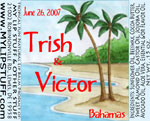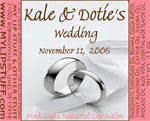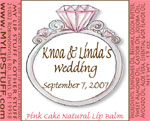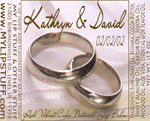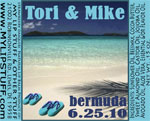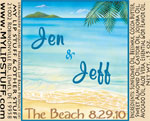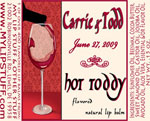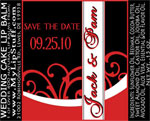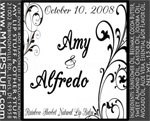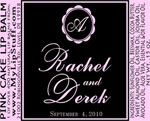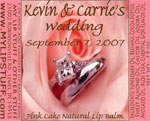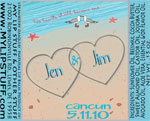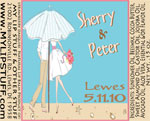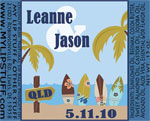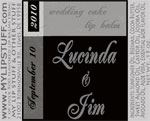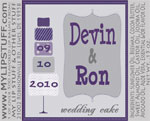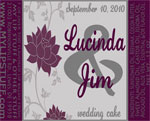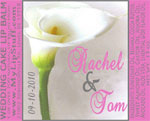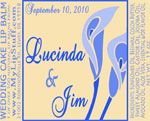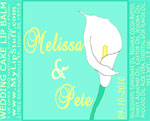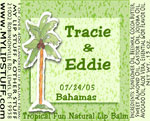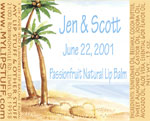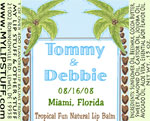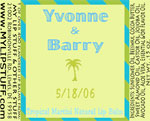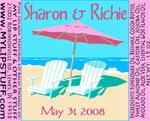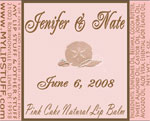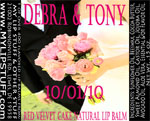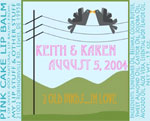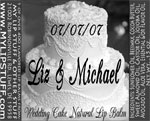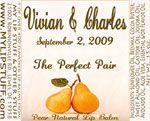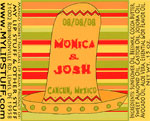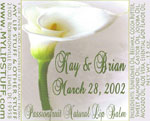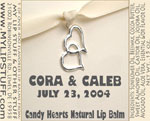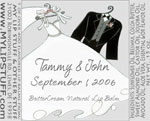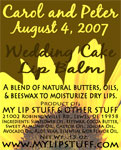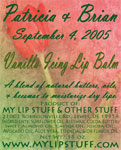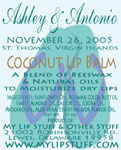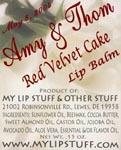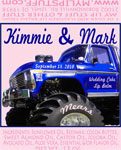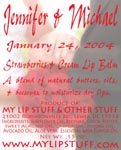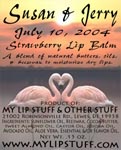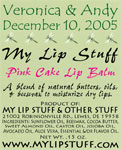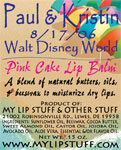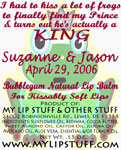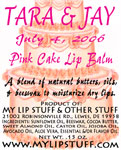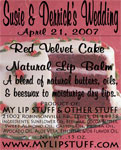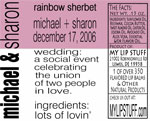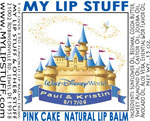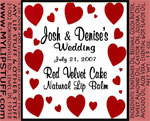 Baby Showers: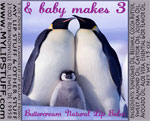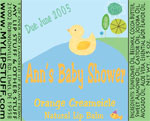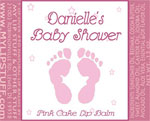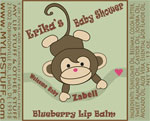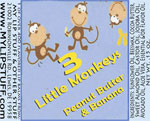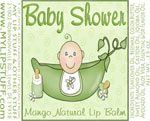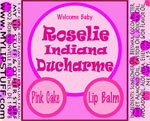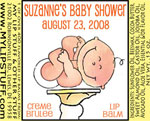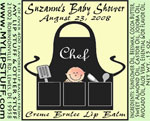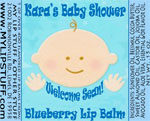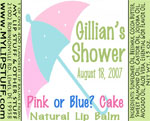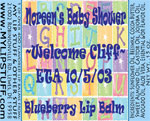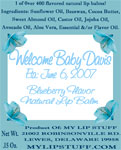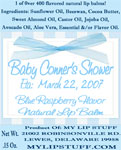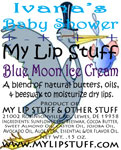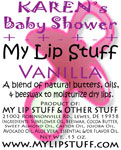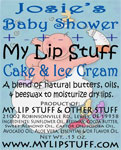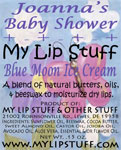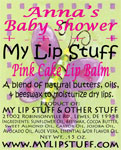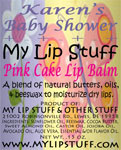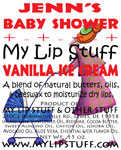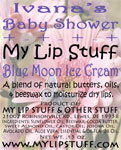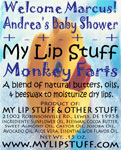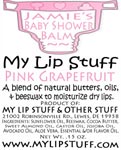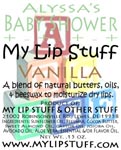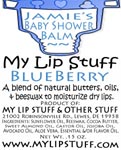 Bridal Showers & Bridesmaids Luncheon: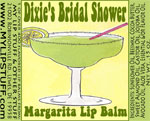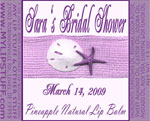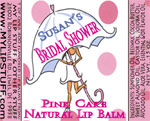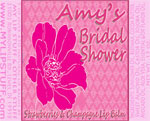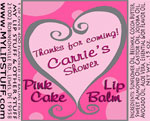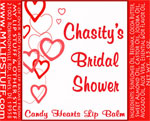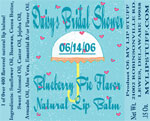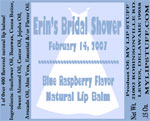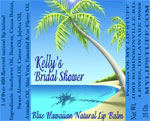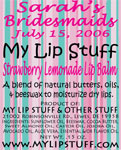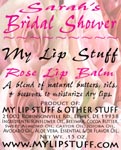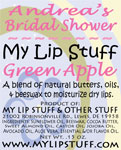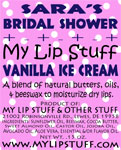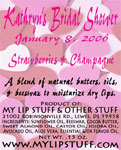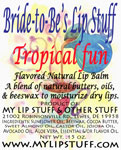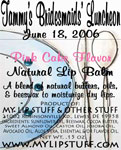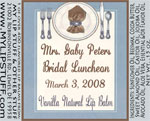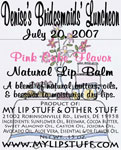 Bachelorette Parties: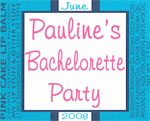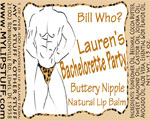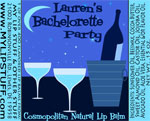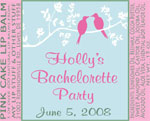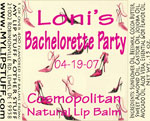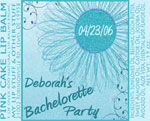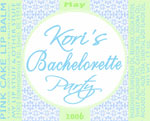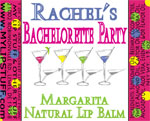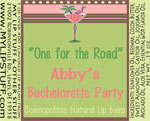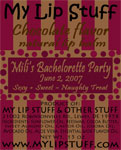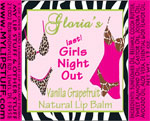 Birthdays: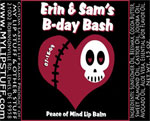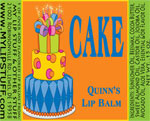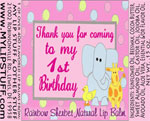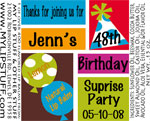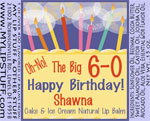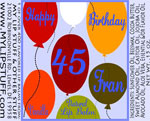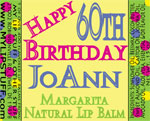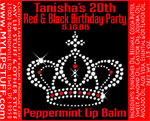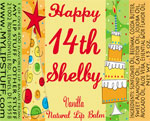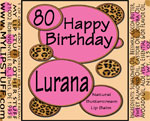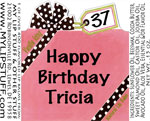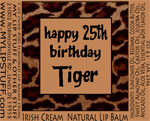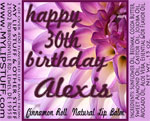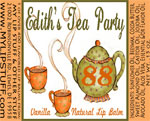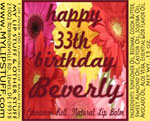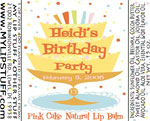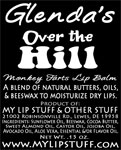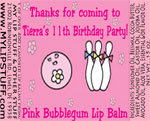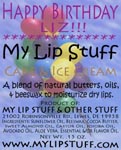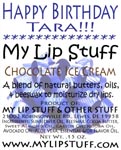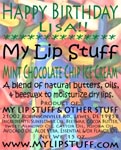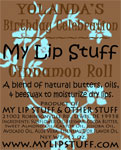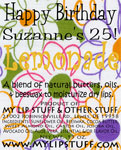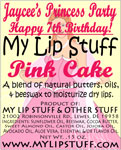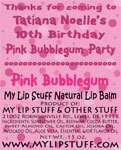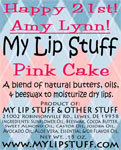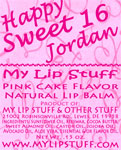 Parties, Events, Anniversaries, Special Occassions: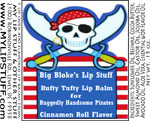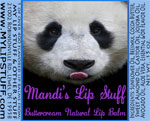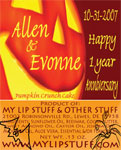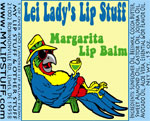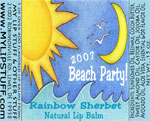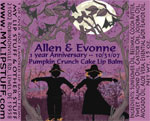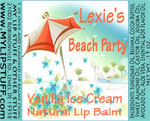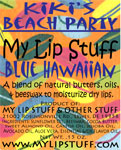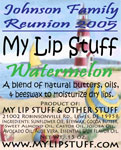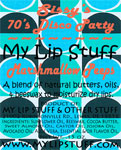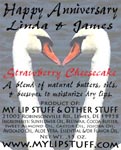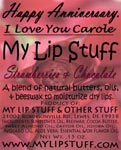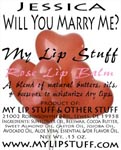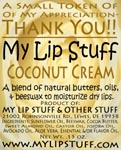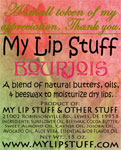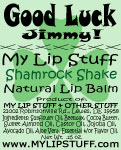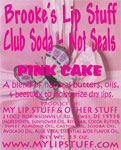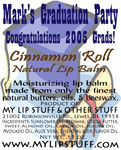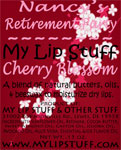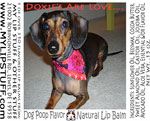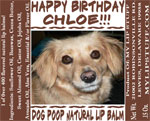 Camp, Clubs, & Events: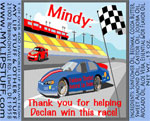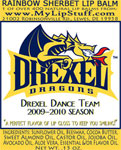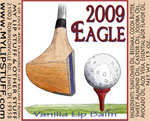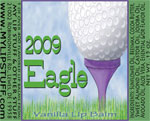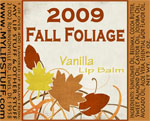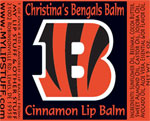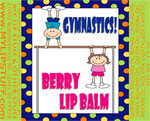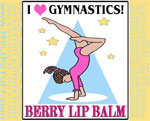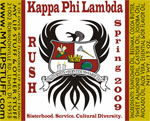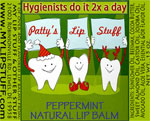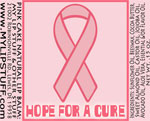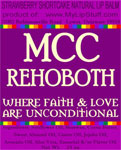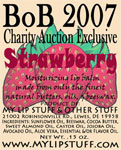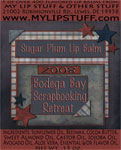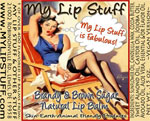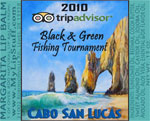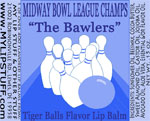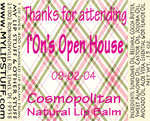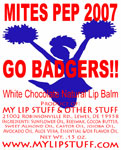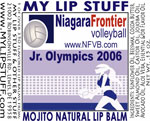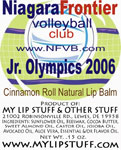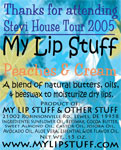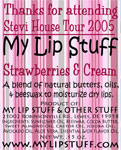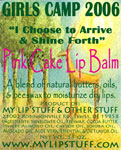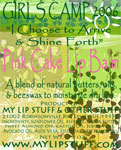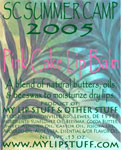 Holidays: